Customer: Rede
Project: Rede in the NBA
Solutions: Creation of games on touch screen screens for an experiential marketing action at an event (RJ)
Rede was present at the great NBA game that took place in Brazil, between Flamengo and Orlando Magic, and counted on Agência Vision Comunicação to solve its marketing challenges for the event.
challenge:
Rede (part of the Itaú group) was present at the great NBA game in Brazil between Flamengo and Orlando Magic. Our challenge was to create an activation action that would provide a high rate of engagement and lead generation.
Create a way to encourage the public to interact with the Network's brand, especially before and after the basketball game. With this, the brand expected both a high rate of engagement with the public and the generation of new leads to start a relationship through future communications.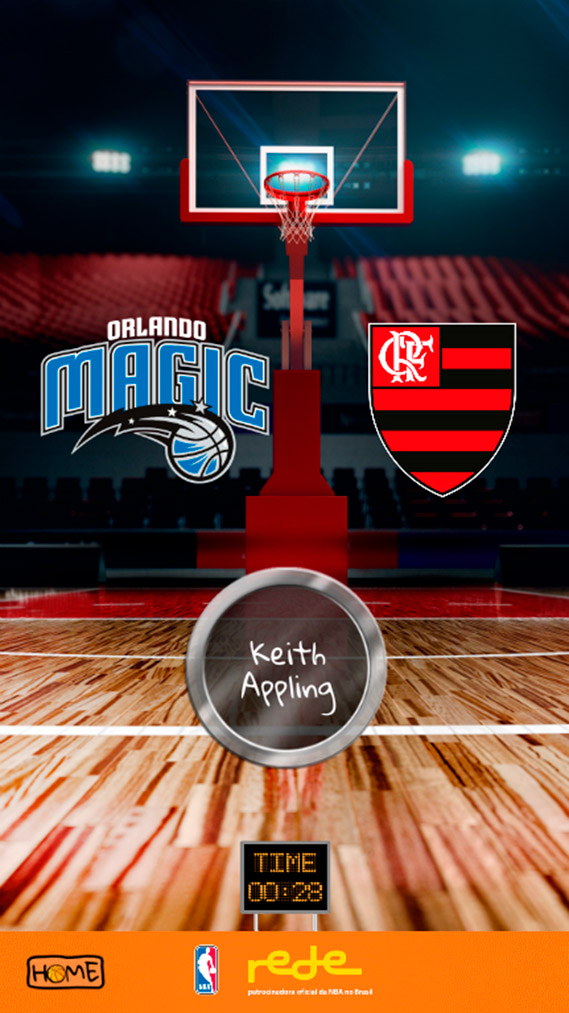 solution:
To ensure the interaction of the public with the brand and the registration of leads, Agência Vision helped the network to develop an experiential marketing action to occur during the event that took place in Rio de Janeiro, Brazil. We created an exclusive game for the action, which was divided into 4 mini games: a Quiz, a Memory Game, a "Who's Who" game and a Game about Logos. They could be played through customized totems with Touch Screen, located in a brand activation space. All the winners took home gifts, and Rede managed to register a number of leads far beyond its expectations.
Digital solutions for events like this have helped brands, like Rede, to engage customers and prospects, and are part of Integrated Communication strategies, helping the transformation of companies in the digital age.