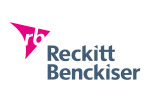 Customer: Reckitt Benckiser
Project: Win Expedition
Solutions: Incentive campaign creation and management
Reckitt Benckiser is a British company that manufactures cleaning products and personal and health care products, marketed in more than 180 countries.
In Brazil, Reckitt had the goal of increasing its sales and needed to engage its employees who work with small retailers to meet the new half-yearly goals. Thus, the company sought the partnership of Agência Vision for the development of an incentive campaign that would help it reach this goal.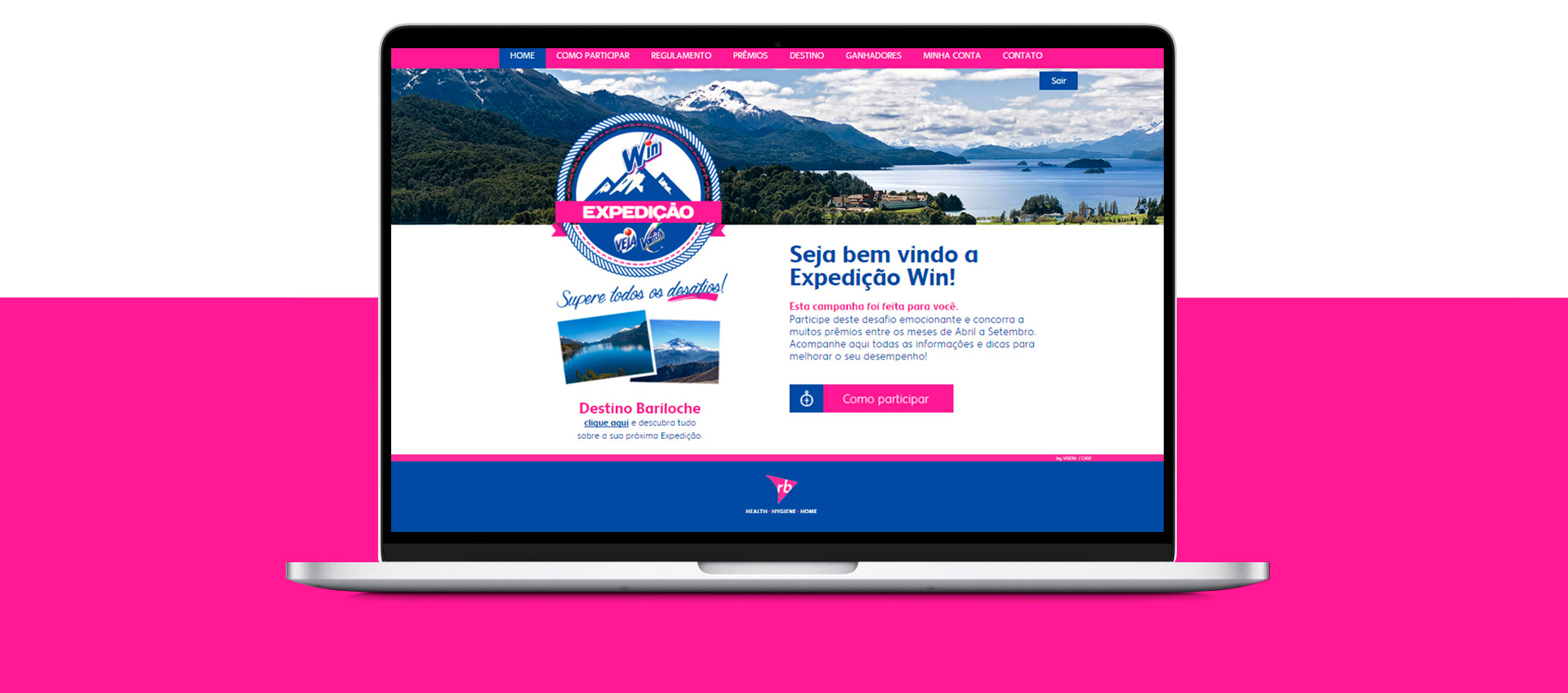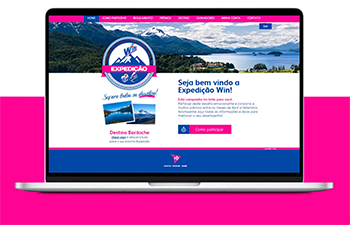 Solution:
The campaign included a launch event at a hotel in the city of São Paulo, where the whole Reckitt Benckiser product distribution team got together. At the event, the challenge for the semester was explained and, in order for each participant to improve the way they approached the offer of the products, new strategies were shared.
Expedition Win, the name given to the campaign, lasted 6 months and Vision Agency was responsible for creating all its branding, including its logo and all off-line and digital materials, for developing the campaign website and its mobile version, including integration with Reckitt's IRP system, for direct and constant communication with those involved in the project, and for awarding prizes.
On the campaign portal, participants could follow not only their goals on a daily basis, but also all the information related to the current campaign, such as ranking, awards and tourist tips about the city of Bariloche – Argentina – the destination of the grand prize trip. In addition, communication with employees was maintained through a communication ruler via e-mail and SMS, with a defined schedule of shots. This way, they were able to keep themselves informed about the goals to be reached and when they exceeded them.
Constant communication with employees was also important to solve a recurring problem in incentive campaigns: the overwhelming start and the loss of strength during the course of the campaign. The Vision Agency ensured that, throughout the campaign, a series of triggers and Spiff awards maintained the engagement of those involved until the end of the six months.
The entire management of the incentive campaign was carried out by Agência Vision, including the Spiff awards and the final trip to Argentina, which involved the entire group.