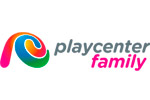 Customer: Playcenter.
Project: Branding para Playcenter Family, Playlands e Playmania.
Solutions: Creation of materials for 360° marketing.
Playcenter was one of the biggest theme parks in Brazil. After 39 years of great fun and many visitors (around 60 million), Playcenter closed its doors. However, the Playlands located in malls all over Brazil continued to be successful. Thus, the creators of the famous park in São Paulo decided to give the famous franchise another chance, opening Playcenter Family, a slightly smaller indoor version compared to the original, and with its first store located at Shopping Aricanduva in São Paulo.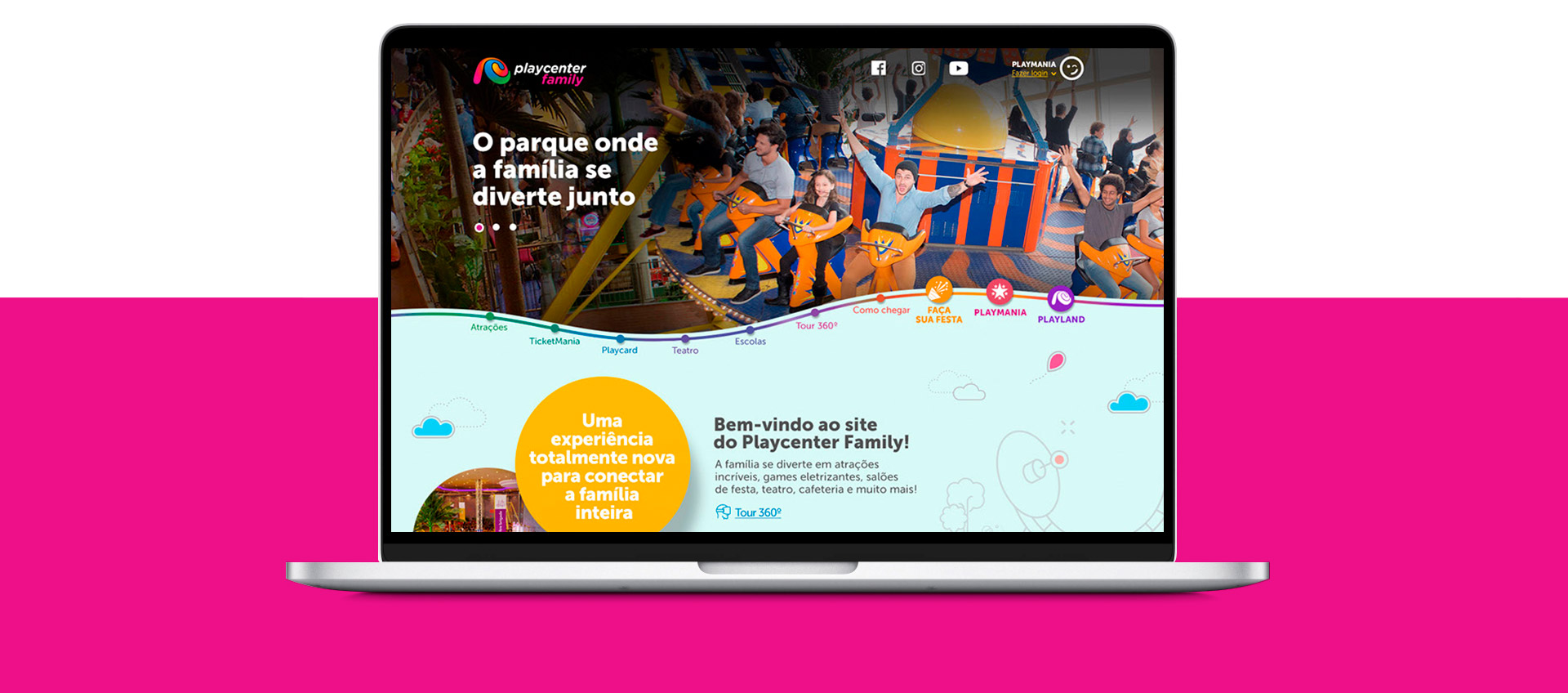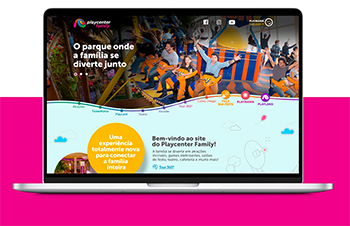 Aiming to help Playcenter in this new journey, Vision Comunicação Agency built all the visual communication for Playcenter Family. This required an understanding of how the client needed its brands to be seen from then on, and involved the planning, creation and IT teams to create a new branding strategy.
The development of the assets for the 360º marketing of the brand included from offline materials such as popcorn packages, creation of indoor commercial videos (broadcasted on screens inside the park), menus, packaging, POS outfit, among others, to online materials, such as website construction and social network management for 12 months, including work with kid influencers and SAC 2.0.
Based on the success of this work, the Vision Agency also started to produce 360º marketing for Playlands, similar to what was done for Playcenter Family.
Finally, we also collaborated with Playmania, the relationship program for those who visit Playland (its points and advantages club, a system for exchanging tickets for gifts inside the stores). For Playmania, Agência Vision developed a new website, totems, mobiles, flyers, cards and managed their social networks.
Below are some of the pieces from this entire portfolio: