Online event – Petday
After the COVID-19 outbreak intensified the remote collaborations and social distancing that inevitably reflected on the work environment, digital events, such as Petday online, seek to unite and encourage interaction among a company's employees in a fun way, within their own homes, providing inputs for this difficult stage to be overcome with as little trauma as possible.
And Agência Vision has already carried out this type of event for a large multinational client, where the results were excellent. By converting a PetDay, which would have been in person, into an online event, we increased its reach, reduced costs, and enabled countless online interactions. It was a great success!

challenge
In times of pandemic, convert a physical event for employees into an online event that would engage the audience and bring, at the same time, information and entertainment. All this 100% digital for 1h30, focused on the PET universe!
solution
We gathered a strong team of professionals from the PET market, orchestrated by digital influencer Luana Gazoni, our presenter, who brought relaxation, good humor and created memorable interactions. All permeated by lots of information and valuable tips on PET care, as well as activities such as massage and functional exercises. We use TEAMS as our streaming platform, but we can use any other that the clients already have, or even offer third-party solutions. What about the limit of participants? There is not… from 30 to 20,000.
invitation / reminder / thank you
The entire process of creation, influencer management, hiring a team of experts, streaming platform, rehearsals, and development of all electronic materials, including vignettes during programming, was handled by Vision.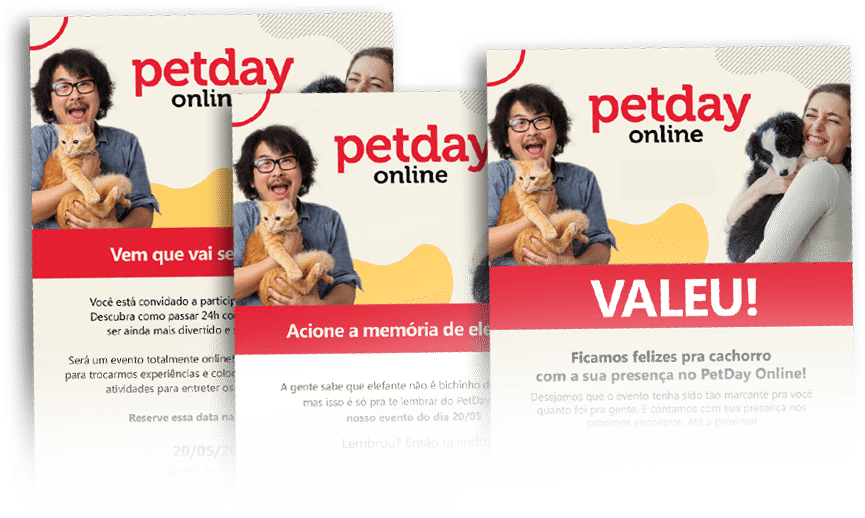 real time feedback/questions, answers and interaction
The employees and their pets shared, throughout the event, photos of their pets, asking questions to the professionals and interacting in a direct and fun way.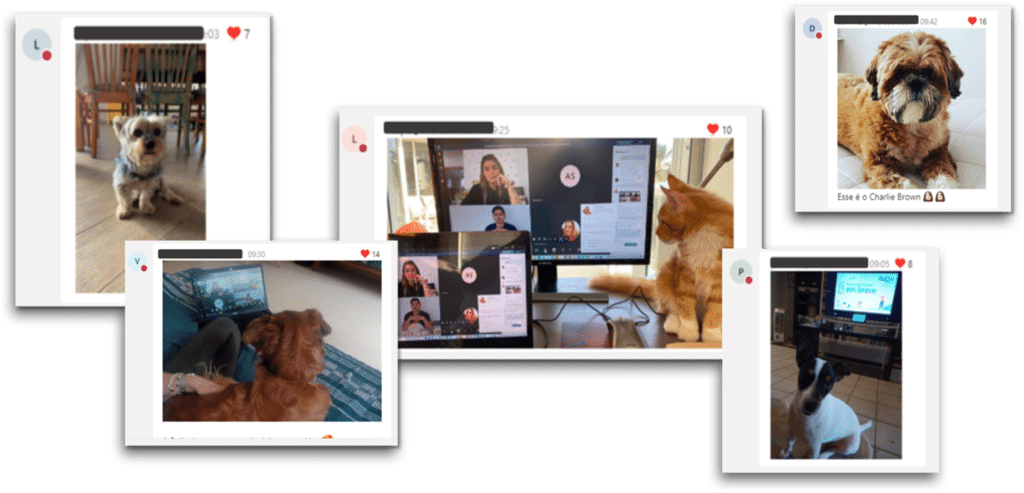 e-book with post-event expert tips
All the main information presented by the specialists is previously synthesized in an e-book, which is offered after the end of the event.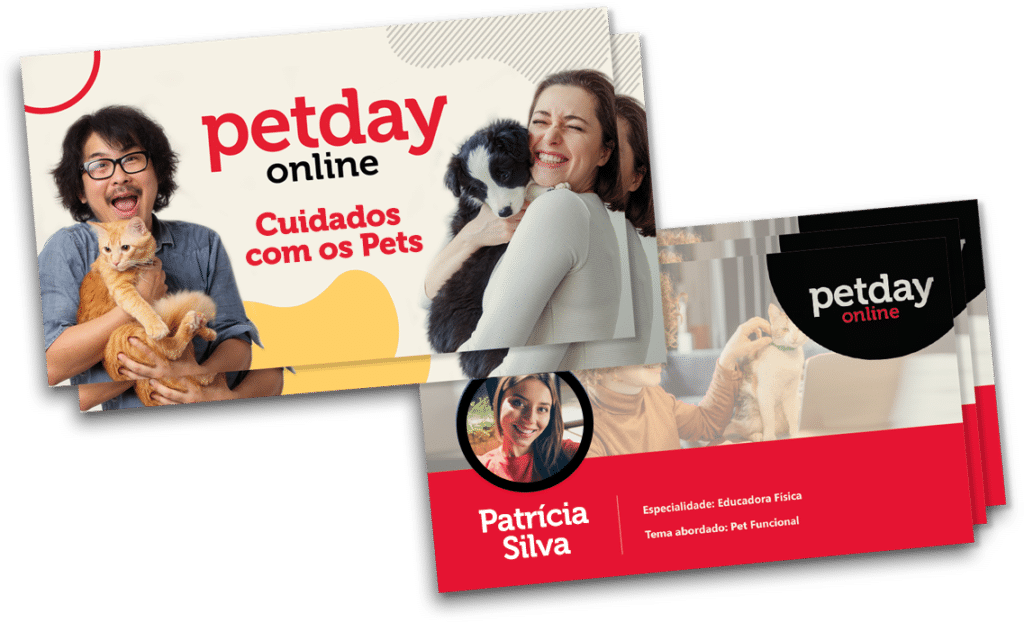 Want to have Petday in your company?