Key Visual and Naming of the hybrid event
Marketing e-mails: Save the Date, Reminder, Thank You
Opening and Closing Cards
Gc's for videos
Video Storytelling
Graphic Materials: Banners, Neons, Stage Cards
HYBRID EVENT NEXT
Two major Cloud companies, Claranet and Corpflex, were to merge and the announcement would be at a face-to-face event for their employees.
With the social distancing, it was necessary to make the event a hybrid. The Vision Agency created, publicized, and produced everything, and the novelty was announced in a light and fun way, as required by the new scenario, being a great success!

CHALLENGE:
It would be necessary to follow the security protocols, so the hybrid event would follow the format of a Talk Show with the executives of both companies gathered in a studio to announce the commercial junction live to all 200 connected employees. All of this 100% online, with an estimated duration of 3h30.
solution:
Creation of the entire action, event name, and visual identity. Vision hired a team, created vignettes, accessories, etc. To announce the merger, a video-animation brought the news in a light way. An incentive dynamic was also developed, with the sending of iFood vouchers for happy hour and also the interaction with the DJ in an online game with prizes, generating even more engagement.
E-mails/video case
All pre and post event communication (Save the date, reminder and thank you). In addition, we also produced a video case about Next.
The Event
With live and recorded interviews, Next presented goals for the upcoming fiscal year and the post-merger scenario. Then a DJ led the musical game that awarded the winners with online shopping vouchers.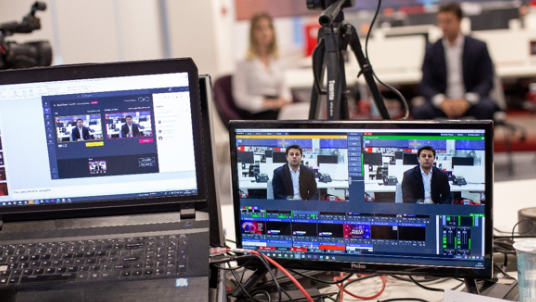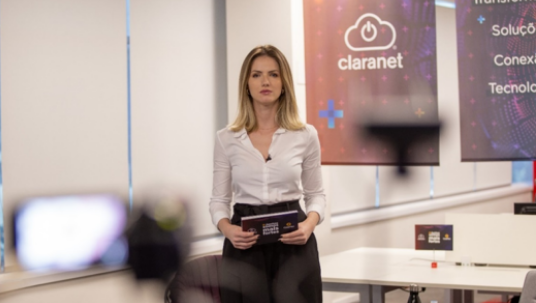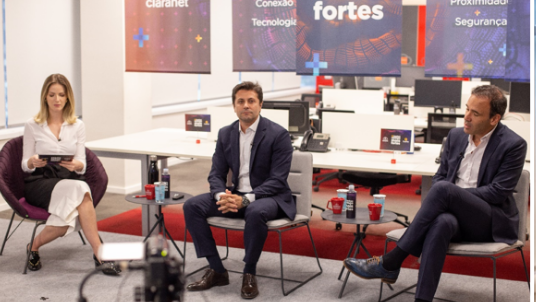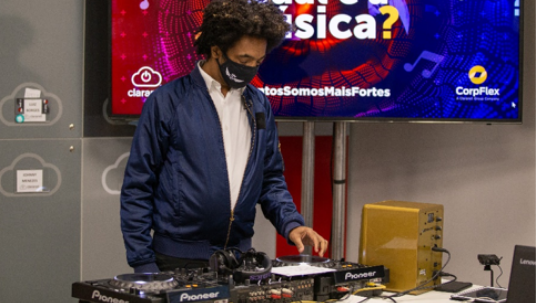 HYBRID event – transitions
All the visuals and cards for the opening and closing of the event, as well as the CG's for the videos were created and produced by Vision.
Video timeline
The merger was announced lightheartedly via an animated timeline.
Graphic Materials
The visual identity was present in all pieces of the event, such as banners, neons, and stage signs.

want to have a hybrid event in your company?