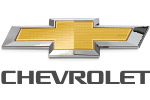 Customer: Chevrolet
Project: Volta às aulas Inovathi
Solutions:
Creation of platform for contest and
promotional action management
The American company Chevrolet, besides manufacturing motor vehicles, also licenses its brands to other companies. This is how Inovathi, a Brazilian company with more than 60 stores that sell backpacks, bags, briefcases, suitcases and accessories, acquired the license of two Chevrolet brands – Camaro and Corvette – to produce school bags.
Chevrolet decided to do a promotional action together with Inovathi, with the objective of boosting sales of the then-new product line that carried the images of the licensed brands Camaro and Corvette, promoting the raffle of a brand new car as a grand prize.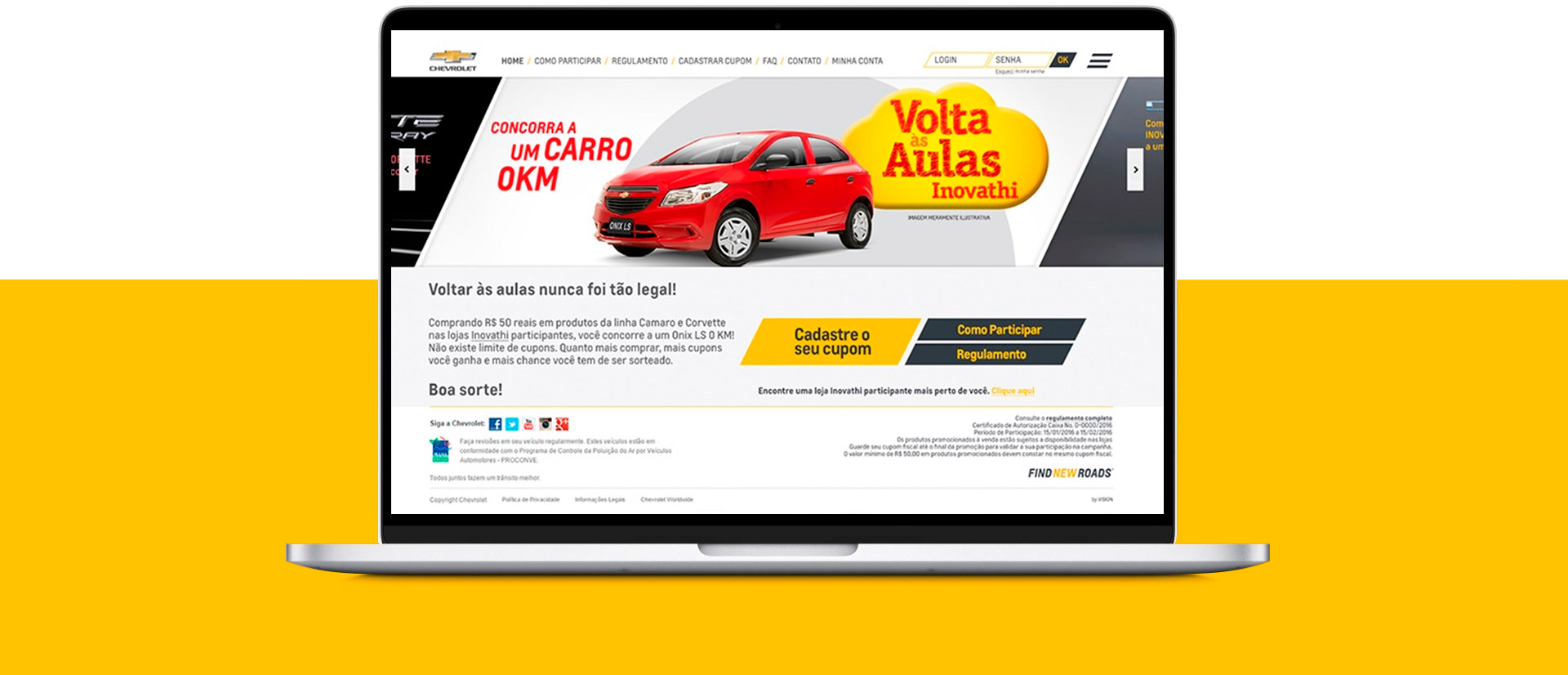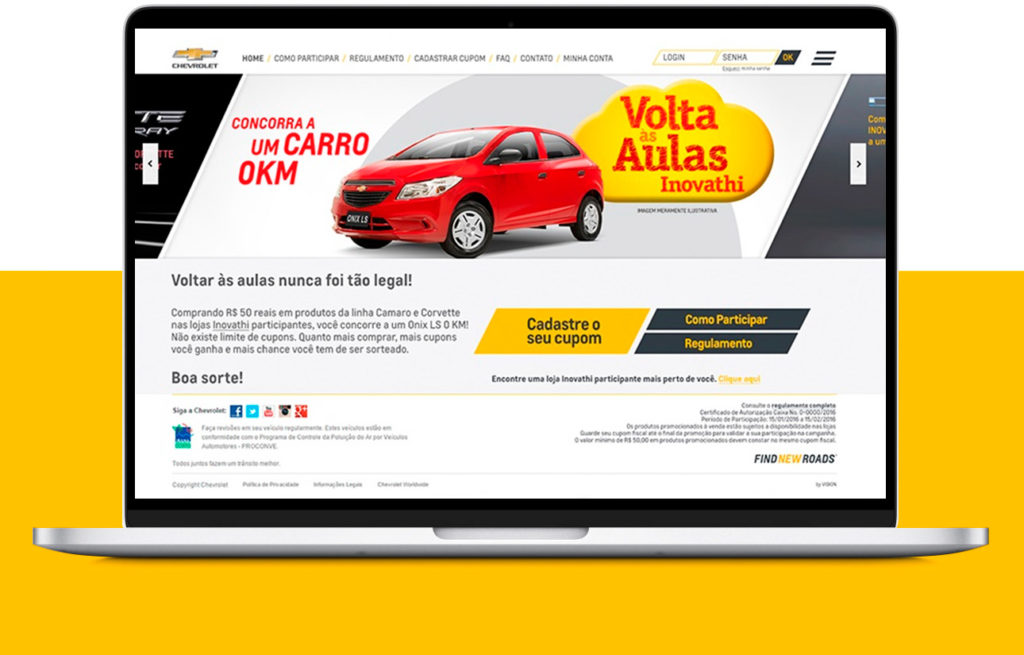 Solução:
To meet Chevrolet's goal, Vision Comunicação created the campaign "Back to School Inovathi", a promotional action that made every R$50.00 in purchases of products with the brands Camaro and Corvette, the customer was entitled to a coupon and a lucky number to compete for a brand new car.
Upon receiving the coupons, customers accessed the contest site, registered, converted these coupons into lucky numbers, and waited for the announcement of the winner, determined by the federal lottery.
To make the prize drawing – the 0 km car – possible, Agência Vision accelerated, created the entire visual conception and communication of the campaign, the regulation of the promotional action, the development of the platform for the contest, including its responsive version, the physical coupons and all the promotional materials that were allocated in Inovathi's stores. Moreover, we are also responsible for opening the contest with Caixa Econômica Federal and for auditing the contest platform, following all the rules established by Caixa.
To better understand all the possibilities to carry out a promotional action, count on our expertise. Get in touch with us!