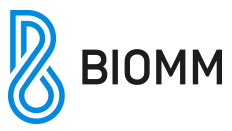 360º Marketing
Confort Care Campaign
Blog Content
Social Networking
E-mail marketing
Videos
Booth
Visual aid
Institutional folder
Vision faced the challenge of launching a single product for Biomm, which is recognized as one of the largest biopharmaceutical companies operating in the country. New jobs came, the agency acquired a deeper and deeper knowledge about everything that involved the client, and what was initially supposed to be a single and isolated job was extended to a true 360° marketing case that the agency developed for the company.
challenge:
Create and consistently strengthen Biomm's presence in multiple media through the campaign for Confort Care, one of the first moisturizing creams for diabetic feet created with the use of nanotechnology, which can enhance the reach to the deepest layers of the patient's skin.
solution:
Vision promoted the product by creating on and off-line ads, and also created inbound marketing actions. The result was approved, and from this work came the opportunity to develop a communication mix for Biomm, expanding the agency's services to several other needs and campaigns of the client.
360° Marketing
With the deepening of the relationship and better knowledge about everything that involved the client, several works were carried out, such as, for example, content for the blog, social networks, campaigns, ads for the pharmacy chains, creation and shooting of email marketing, videos, and a booth for events.
Folders
Vision idealized a high quality institutional folder full of special finishes to present the company and all that it can offer to its clients. We also developed a Visual Aid, which are materials to promote Biomm products in a clear and objective way to collaborators in direct contact with health professionals.