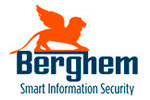 Customer: Berghem – Smart Information Security
Project: Institutional Website
Solutions: Site Creation
Berghem is a cybersecurity company specializing in security analysis of applications, infrastructures, and payment methods.
With more than 15 years in the market, the company was created in the Laboratory of Integrated Systems (LSI-TEC) at Poli-USP – one of the most renowned centers for research, technology, and innovation in the country – with the mission of helping corporations in the delicate mission of keeping their most important assets safe: the people who rely on their technologies every day.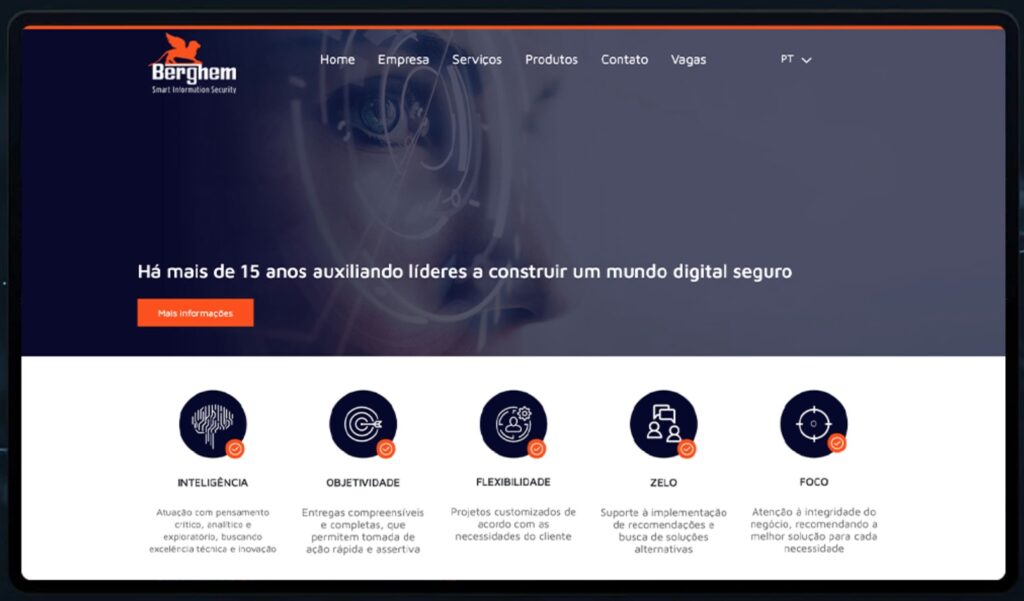 challenge:
Berghem needed to update their website, created a few years ago and which was no longer representing all the expertise the company had accumulated over all its time of operation. A new site was needed to bring more content and relevant information in an innovative and responsive design, besides presenting the new technology standards that represent all the reliability in cybersecurity that the company offers to customers, employees, directors, investors and other stakeholders.
solution:
Vision led a true transformation, focused on developing a complete revamp of both the visual and technological aspects of Berghem's website, creating a portal with the company's solutions and services. From UX to development, the entire process was carried out by the IT team.
The agency also provided the versioning of all content into Spanish and English, and developed custom materials such as icons, graphics, buttons and banners for the site. In addition, being a cybersecurity company, it was important to follow all LGPD standards to protect the portal.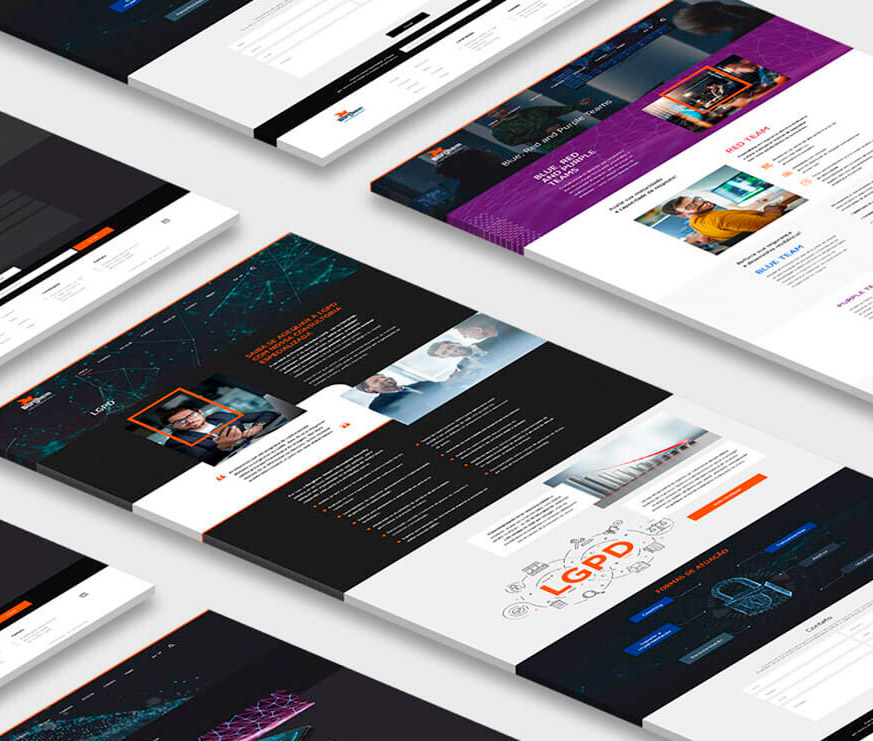 Content x Design
The agency worked, in partnership with the client, on usability and UX concepts that were applied in the construction of a site that balances visuals and in-depth content, making navigation lighter and more intuitive.
All the work was thought not only for the desktop version, but also for the mobile version. Making the site responsive was fundamental, because the experience also needed to be pleasant on smartphones (currently the main means of internet access in the country).
You can check out how the site looks by visiting berghem.com.br/